Armenia – Հայաստան
EHRAC began working in Armenia in 2012, and we litigate in partnership with several organisations. Our current cases concern a range of issues including ongoing disproportionate use of force by police during protests, the Nagorno-Karabakh conflict, and LGBTI+ rights.
Nagorno-Karabakh conflict
Violent clashes in Nagorno-Karabakh in April 2016 once again highlighted the pressing need to resolve this intractable conflict. Through a series of briefings, EHRAC has been instrumental in assisting the Committee of Ministers in monitoring implementation of the landmark 2015 Nagorno-Karabakh judgments: Sargsyan v Azerbaijan (litigated by EHRAC and Legal Guide) and Chiragov and others v Armenia. We outlined the international standards on post-conflict property restitution and set out recommendations that – if followed – would ensure progress towards upholding the rights of families displaced by the decades-long conflict. The Court issued its decision on the just satisfaction claim of the Sargsyan family in December 2017.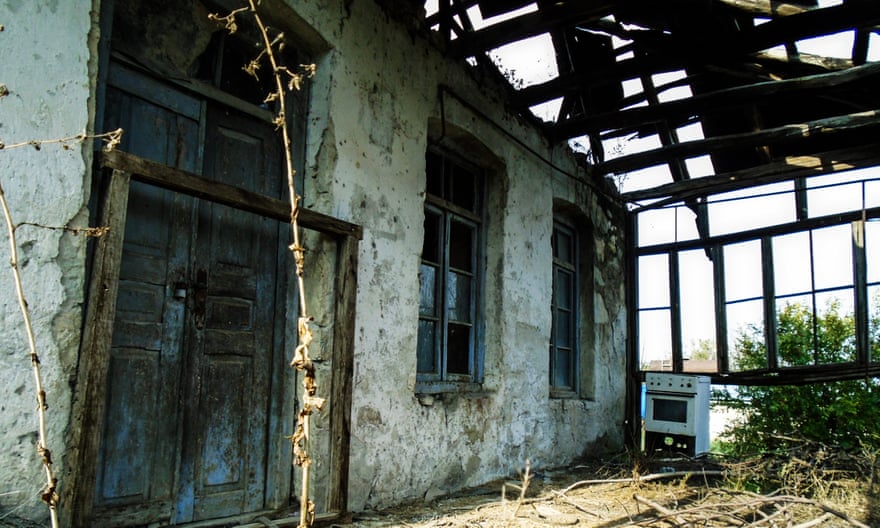 Hostilities are not limited to Nagorno-Karabakh: we are also litigating the high-profile case of the early release and pardoning of Ramil Safarov, an Azerbaijani officer who decapitated an Armenian military official with an axe in Budapest. Having served part of his sentence in Hungary, Safarov was transferred to Azerbaijan, where he was granted a presidential pardon, released, promoted, and awarded salary arrears and a flat. The victim's relatives argue that he was subject to an ethnically-motivated hate crime, later endorsed by the Azerbaijani authorities.
We also represent the family of Mamikon Khojoyan, a 77-year-old Armenian who inadvertently crossed the border into Azerbaijan. He was allegedly held by Azerbaijani authorities for over a month, and subjected to torture and ill-treatment on the basis of his nationality and religion. He died two months after he was handed over to the Armenian authorities and returned home. Both cases are awaiting judgment at the European Court.
Death of a conscript
We represent the family of Artak Nazaryan, a lieutenant in the Armenian army, who was found dead in July 2010 at his military base with a gunshot wound to the head. The authorities contend that Artak committed suicide, following humiliation and ill-treatment by other servicemen. However, we argue that the inconsistencies between witness statements, as well as in the way the investigation had been carried out, cast doubts on this assertion. We also argue that the authorities failed to protect Artak's life and prevent his death, given his severe bullying by his colleagues leading up to his death. This case is symptomatic of the lack of appropriate safeguards in the Armenian military.
1 March 2008
The demonstrations that took place in Yerevan following a contested presidential election shook Armenia: the authorities' use of lethal force against peaceful protestors quickly became a key issue on the human rights agenda. We represent the relatives of eight civilians and a conscripted soldier (deployed to police the protest) who were killed during the protests; we responded to the Government's observations on the case in September 2016. The applicants complain of their relatives' deaths and the State's failure to investigate them. A positive judgment in this case will be of great political and public importance not only for the families of the victims, but also the wider public.
Respect for LGBT rights
Those who support or advocate for LGBT rights in our target region often face degrading treatment and prejudice. In November 2015, EHRAC assisted PINK Armenia in submitting an application to the European Court, concerning a 'blacklist' published online in 2014 by an Armenian newspaper. The article contained links to the Facebook profiles of 60 LGBT activists, made offensive comments against them and incited discriminatory treatment, such as terminating all interaction with the named people. The 16 applicants complain of damage to their honour and dignity through defamatory statements made by the newspaper's chief-editor, and are seeking a public apology and compensation. In their application to the Court, the applicants allege that the hate speech caused them physical insecurity and psychological harm, and was degrading and discriminatory. Given the lack of an anti-discrimination law in Armenia, a positive judgment in this case will not only benefit the applicants themselves, but could assist current advocacy efforts by civil society for new anti-discrimination legislation.
Our Partners
Europe in Law Association (ELA, Yerevan)
ELA is a human rights NGO founded by a group of Armenian lawyers in 2011. They aim to promote the universal values of democracy, rule of law and human rights among public administration and local government bodies, the judiciary, the wider legal community, civil society, and the larger public. ELA views Armenia as an important part of Europe and endeavours to achieve better integration by promoting greater respect for the protection and implementation of human rights. Their work has focused on issues of freedom of expression, transparency and anti-corruption.
Helsinki Citizens' Assembly – Vanadzor (HCAV)
HCAV works mainly in support of those in the Lori Region of Armenia but it also operates across the whole country. It is a non-political, non-religious NGO which supports the principles of democracy, tolerance, pluralism, and human rights. Its focus areas are human rights, civil initiatives and advocacy, and peace-building through seminars, public hearings and actions, trainings, legal actions, studies/research, monitoring and lobbying.
Foundation against the Violation of the Law (FAVL, Yerevan)
FAVL was founded in 1991 in response to the notorious "Operation Ring" campaign carried out by Soviet and Azerbaijani forces in the border villages of Karabakh in Armenia. FAVL worked with state authorities and other organizations to help free about 2,100 hostages of various ethnic origins. Over the years, FAVL has also cooperated with various organisations in regional peace building and conflict resolution efforts, mainly focused around Karabakh. FAVL has spoken out against capital punishment and played an important role in securing the abolition of the death penalty in Armenia in 2003. Throughout its second decade of activity, it focused its efforts on rural development projects and civic advocacy initiatives in the border regions of Armenia. FAVL provides free legal assistance and promotes involvement in local decision-making.
PINK Armenia (Public Information and Need of Knowledge, Yerevan)
PINK was founded in Armenia in 2007 and has been organising activities to increase public awareness about sexual and reproductive health and rights, sexually transmitted infections and HIV/AIDS. PINK promotes the ideas of equality and acceptance of vulnerable groups towards HIV and LGBT people and its aim is to eliminate any kind of discrimination. PINK is active in Yerevan and other regions of Armenia. Their work includes providing counselling and legal advice, as well as capacity building, advocacy and training.